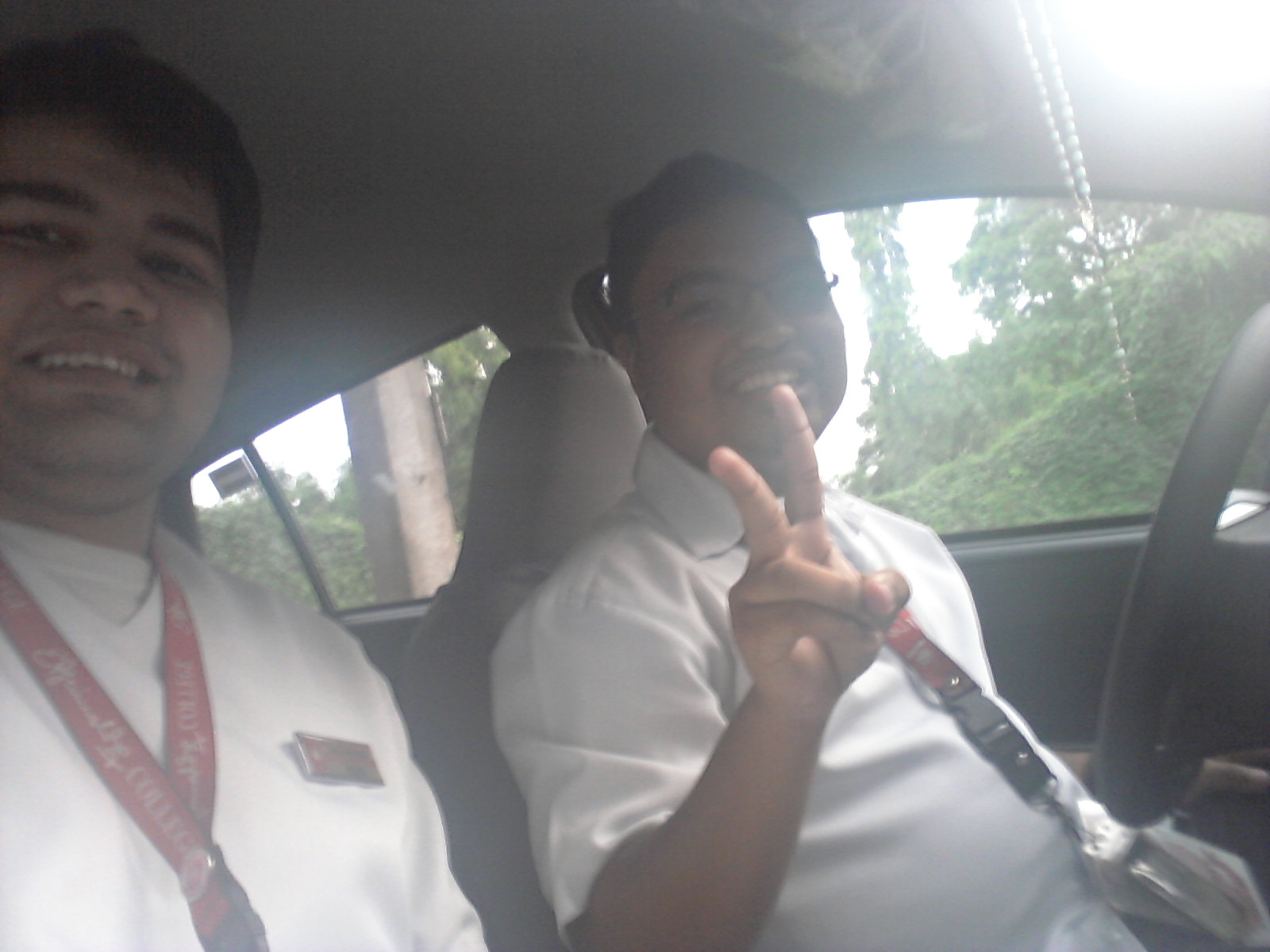 The evening of 18 July, 2015 was one of the memorable evenings spent here, in the Philippines. I had a new experience with the Chief-in-Editor: Julius Angeles of Magdalo publications, here at EAC-Cavite. He gave me an oppurtunity to sit beside him in his newly bought amazingly red, spacious, luxurious, air-conditioned and smart looking Toyota Wigo.
It was for the first time, here in the Philippines I sat on the right side as a passenger. Because In India, right side is the driver's seat. I felt as if I will be driving the car.
Thank you so much kuya Julius!